Porina Service Point
Porina is a public service point where you can find help and advice on matters related to Pori and services offered by the city.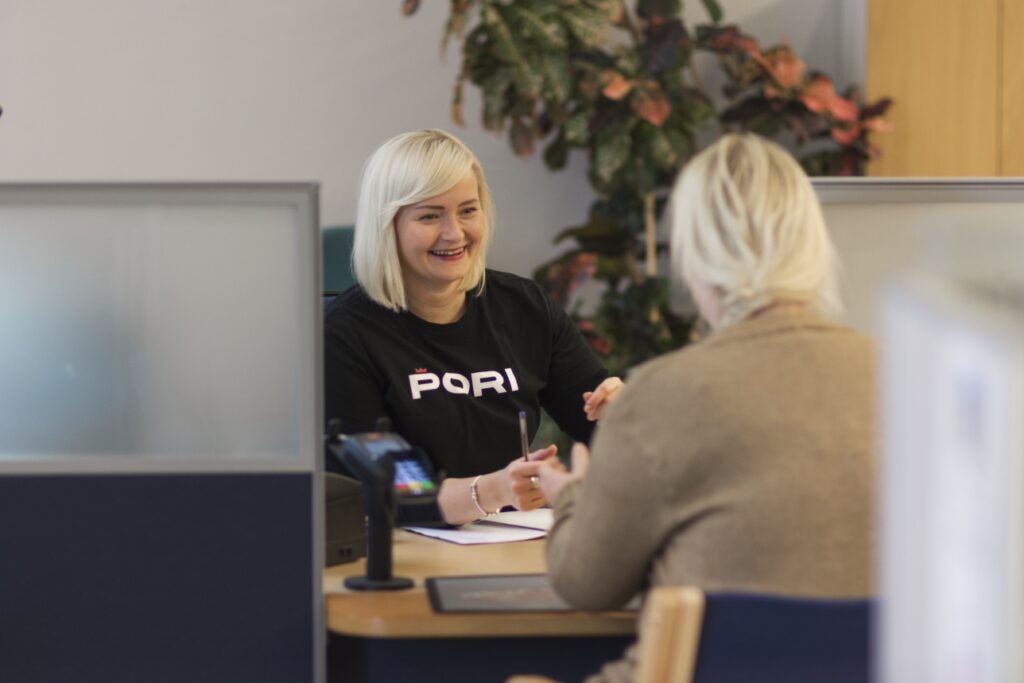 Porina provides a wide variety of services, such as printed maps, monthly parking permits, public area permissions for events and the city of Pori fishing licences. Porina also helps you with questions concerning boating and available plots.
You can contact Porina by email, phone or face to face. Porina is located at Yrjönkatu 13, right in the centre of Pori.
Visiting address Yrjönkatu 13, 28100 Pori
Phone +358 2 623 4100
E-mail porina@pori.fi
Opening hours MON 10 am – 4 pm, TUE-THU 8 am – 4 pm, FRI 8 am – 3 pm.
Cash services
In Porina, there is also a cash desk where you can pay all the city invoices such as water bills (Porin Vesi), parking fines and plot rent bills.
Cashiers at the cash desk do not collect any service charge.
Public transport services
In Porina, there is a ticket office where you can buy season and multi-tickets for public transport as well as ask for advice on timetables and routes.