EARLY CHILDHOOD EDUCATION AND CARE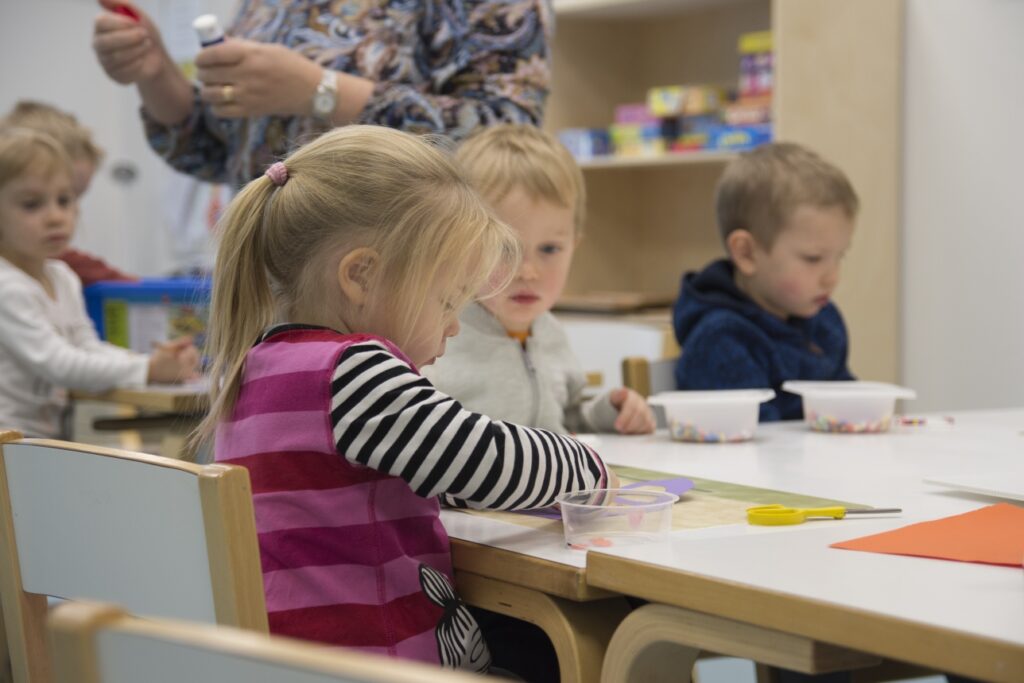 EARLY CHILDHOOD EDUCATION AND CARE
Early childhood education services are provided by municipal centres, family daycare and open childhood education centres. Open early childhood education services (clubs for children and family clubs) are free of charge and are available for children who are taken cared for at home.
Our services are available full-time, part-time, and on a shift basis. Part-time means a maximum of 5 hours of care per day. The cost varies according to income and hours per month. To find out more about costs and benefits, please contact Early Childhood Education Office by email varhaiskasvatus@pori.fi.
APPLYING
For placement in a municipal early childhood education centre an application should be made four months before the expected starting date. You can make the application also if you do not know the exact day when your need starts. You can tell in the application that you are applying for school or course, but you don't know when it starts. That all helps in finding the best place for your child.
Pre-primary school is compulsory for children of the age of six. At pre-primary education children adopt basic skills, knowledge and capabilities from different areas of learning in accordance with their age
and abilities. Learning through play is essential. The pre-primary education is 4 hours a day between
mid-August and the beginning of June.
STARTING
Having received a decision confirming care placement, parents/guardians should contact the designated centre before the need actually begins. An advance visit to the centre is essential both for the parents as well as the child. Good co-operation between the staff and parents creates conditions for a smooth start for the child and strengthens an educational partnership between all concerned.
ROUTINES
Meals are provided in cost based upon the hours of care. Breakfast 8 am, lunch 11-11:30 am, and snack 2 pm. Lunch is provided for part-time care and in pre-primary school. Dinner and an evening snack are provided for in shift and evening care. In case of food allergies, you should have a medical certificate from a doctor or a nurse.
Activities are age-appropriate to stimulate the development of the child. Basic care includes naptime and time outdoors. Children need separate clothing for inside and outside activities along with indoor slippers/shoes and some spare clothes. Playing outdoors is part of the daily activities.
FOR FURTHER INFORMATION:
E-mail: varhaiskasvatus@pori.fi