Kultane®
Kultane® combines art, culture and child health clinic work into a new kind of clinic concept.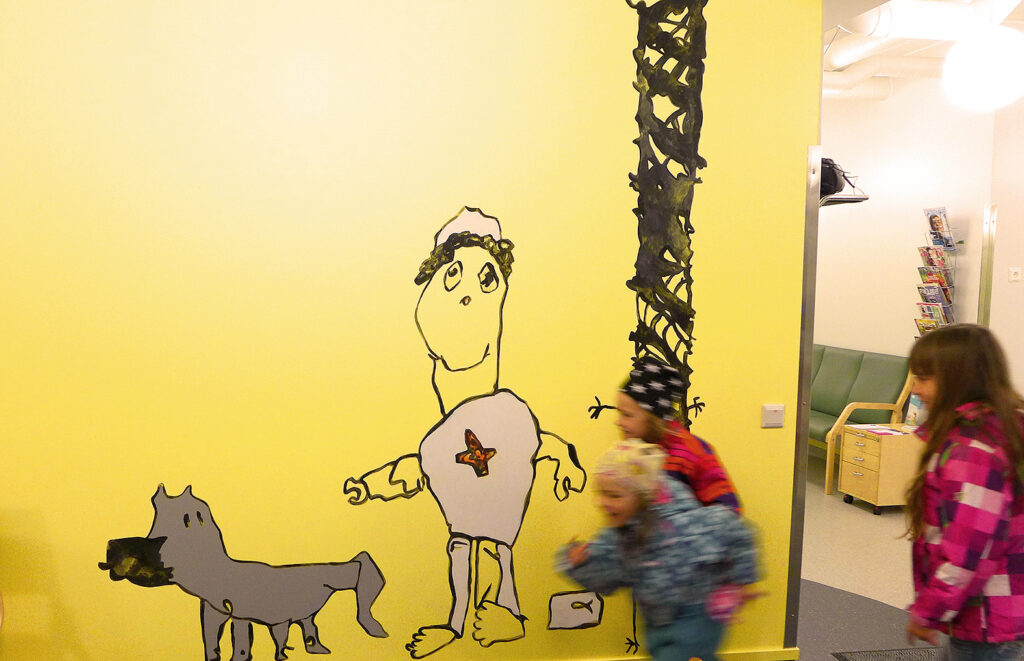 Kultane® is an art and culture-oriented health clinic, which operates according to a multiprofessional collaboration model that is quite unique in Finland and internationally, developed in Pori by the Kruunupää Centre for Children's Culture in partnership with the city's Social Security Administration.
The Kultane® clinic contributes to families' wellbeing through culture and art, supporting early interaction between parents and babies.
The operating model was launched in 2014, after many years of planning, at the East Pori Child Health Clinic, where it is a visible part of both the operations and the décor. Artists from Kruunupää were involved in the clinic's interior design. The forms of expression and world of children are taken into account in the clinic's colour palette and murals.
Kultane® activities have also spread to other child health clinics around Pori.
Kultane® is a registered trademark.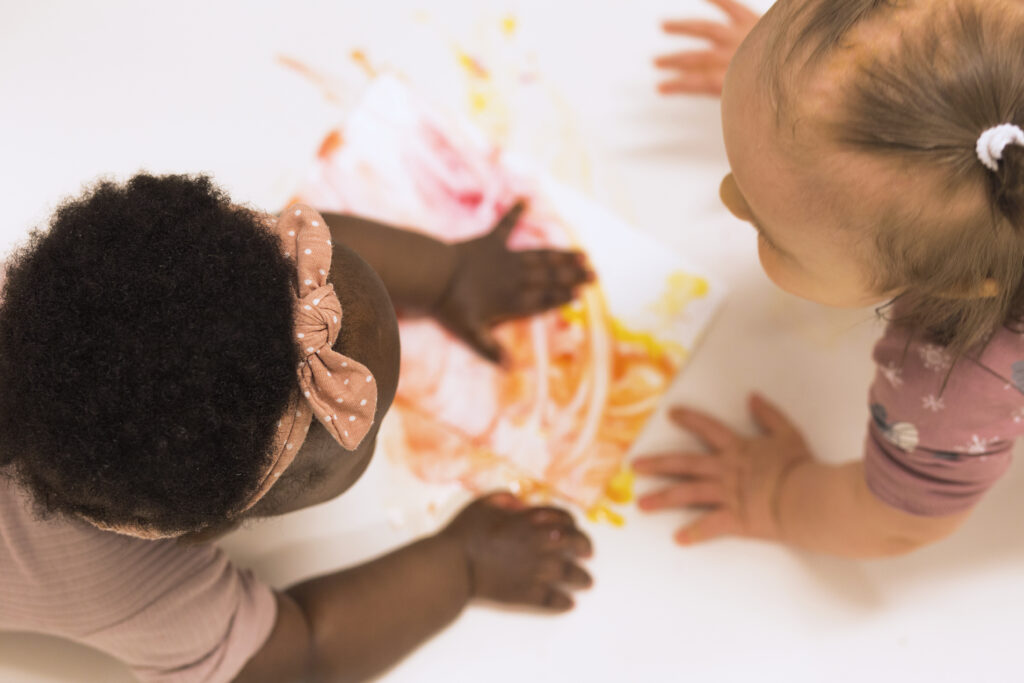 First-time parents | Family Coaching
The sensory worlds of expectant families are awakened in the Family Coaching Sensory Workshop, which allows parents to learn about the babies they are expecting through multisensory activities.
Infants react sensitively to the world. They may be startled or scared by unexpected or loud sounds or by a cold touch, whereas a warm, soft touch, an embrace and a calm tone of voice can be calming.
The multisensory materials in the workshop let family members experience the world through a baby's senses. The first sense that a baby develops in the womb is touch, so that is one of a newborn's most important senses.
Wellbeing in pregnancy | Family Stop
Kruunupää collaborates with Pori's maternity and child health clinics to organise trade fair-like events as part of their family coaching, to allow families with infants to learn about relevant service providers at their own pace, and to ask any questions they may have.
Life with a baby | Group Clinics
Group Clinics allow families to stop and observe their babies' worlds and development, and to discuss their daily lives with a peer group using the methods of The Experiential Colour Workshop for Babies. Offering an Experiential Colour Workshop at the six-month baby clinic has become an established and well-loved part of the Kultane® clinic's operations in East Pori.  
The collaboration between the Kultane® clinic's nurses and Kruunupää Art Centre's artists is smooth and forms a unique community, in which their diverse competences and mutual understanding generate creative activities for the clinic. The Group Clinics are in great demand.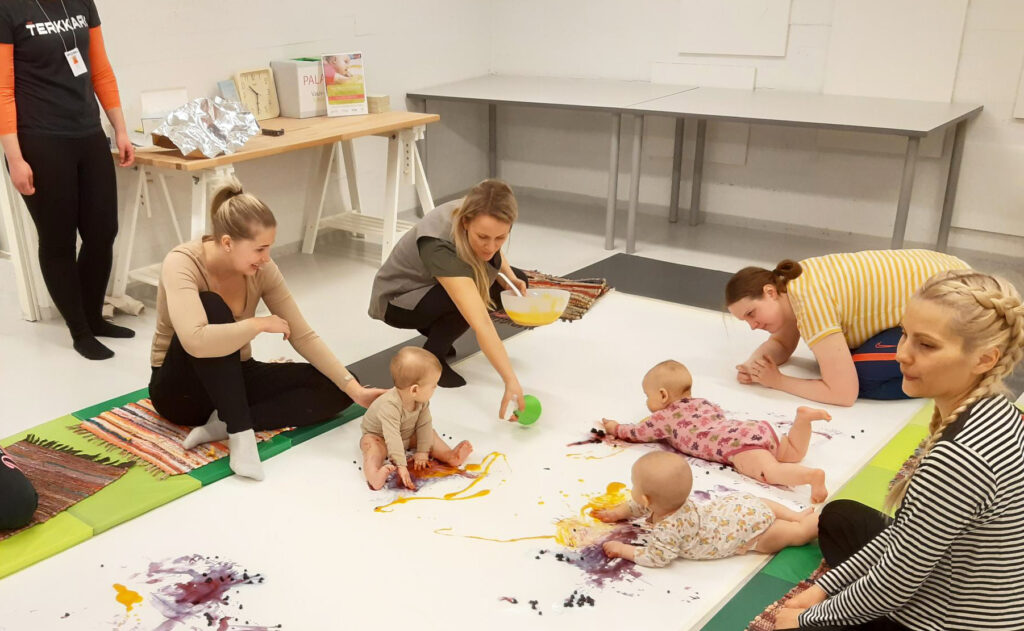 Events | Kultane® Day
Kultane® Day brings together diverse cultural and welfare operators for a cultural event at the Kultane® clinic, which is open and free for all families with children. The event has become well established as an annual part of the Kultane® calendar, and has a different theme each year.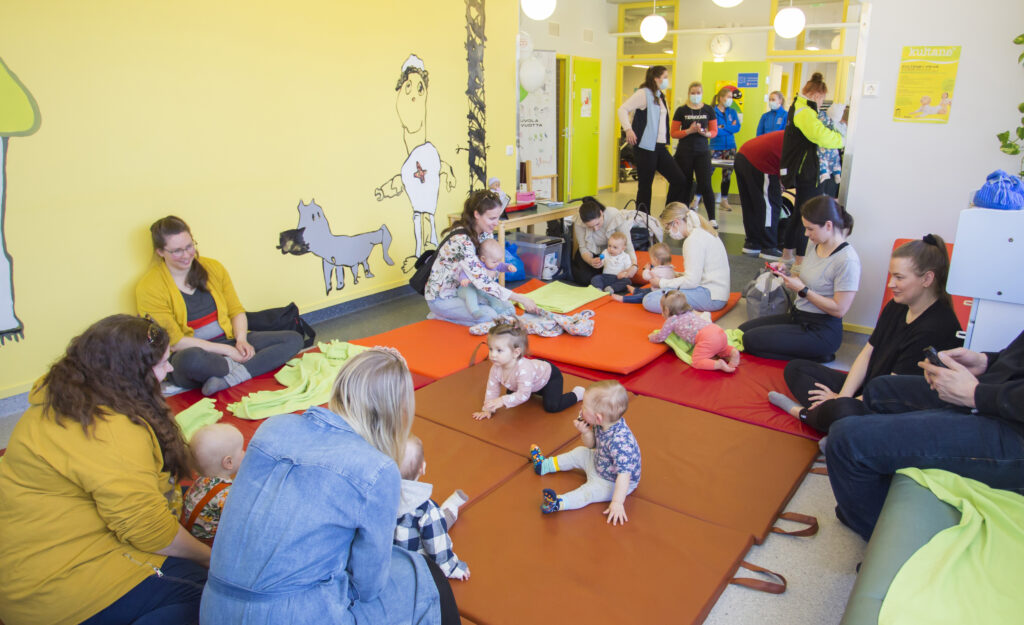 How to get involved?
The activities of the Kultane® culture and art-oriented clinic are directed at families in the East Pori area. The Social Security Administration and Kruunupää also carry out Kultane® activities with other child health clinics in Pori, so ask your local clinic whether you can get involved.