Kruunupää Centre for Children´s Culture
Kruunupää is an art centre for children and young people, as well as a work community of artists.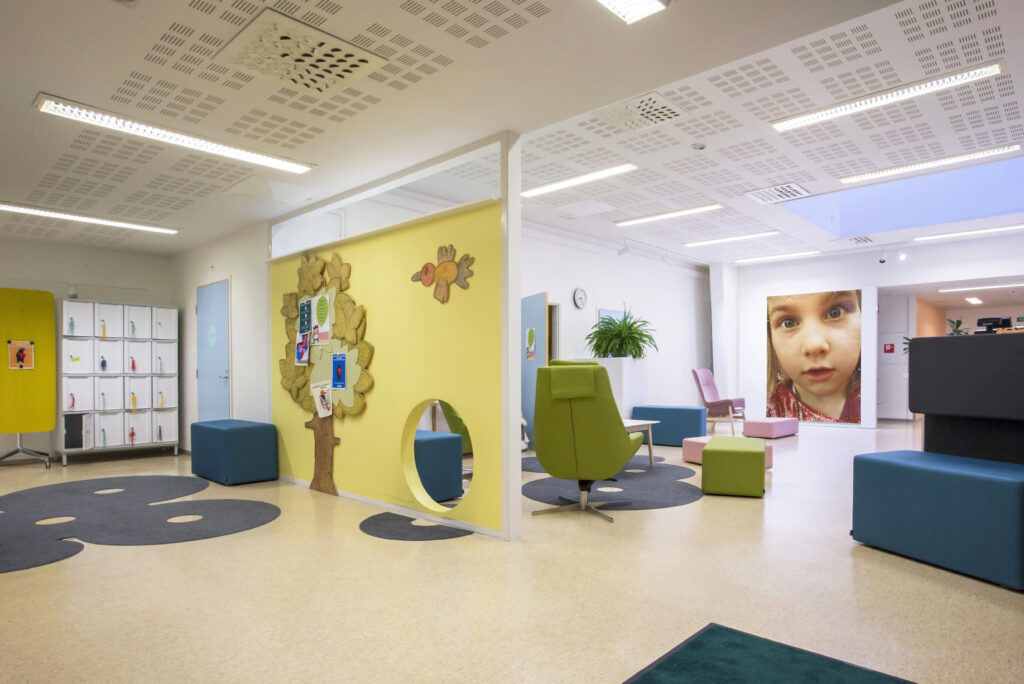 Kruunupää offers workshops, events and a small gallery.
The Experiential Colour Workshop for Babies provides shared experiences for the whole family, while Kultane® activities see the centre collaborating with child health clinics in the area.
Artists from Kruunupää also work with early childhood educators and schools. The centre organises education in the sector, as well as touring exhibitions and various publications.
Kruunupää supports the cultural rights of children and young people, produces and communicates cultural capital, and enhances the accessibility of diverse, high-quality cultural services.
The City of Pori is one of the founder members of the Association of Finnish Children's Cultural Centers. The association advances the operation of professional cultural centres for children and young people in Finland and promotes competence in the field of children's culture nationwide.
Besides Pori, Kruunupää mediates national funding for children's culture to the Satakunta municipalities of Eura, Eurajoki, Merikarvia, Nakkila and Rauma.
Kruunupää was opened in 2003.