Info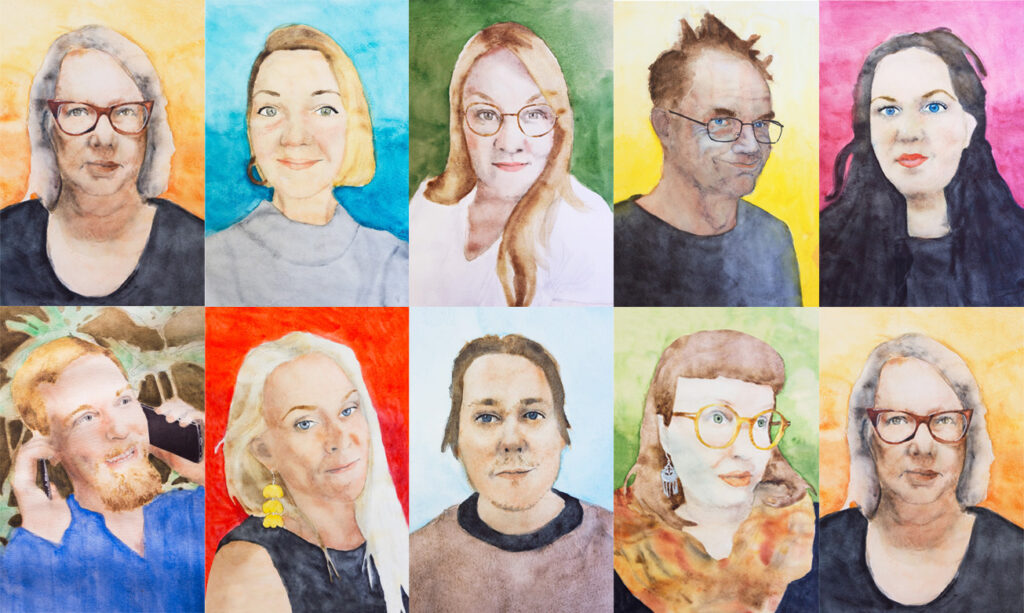 Opening hours
Kruunupää is open from Tuesday to Thursday at 12–14 and during the workshop times. Always call the door bell to enter!
Kruunupää is closed 19.12.2023–5.1.2024.
Exceptional opening hours might be during the holiday seasons and yearly calendary holidays. Follow us on social media (Instagram @lastenkulttuurikeskuskruunupaa and Facebook @kruunupaa) to find more information.
Contact information
Director | Päivi Setälä | paivi.setala@pori.fi | 044 701 1086
Art activities in early childhood | Sanna Pajunen-Kyynäräinen | sanna.pajunen@pori.fi | 044 701 9767
Exhibitions and public works | Kirsi Jaakkola | kirsi.jaakkola@pori.fi | 044 701 9018