Porin lukio general upper secondary school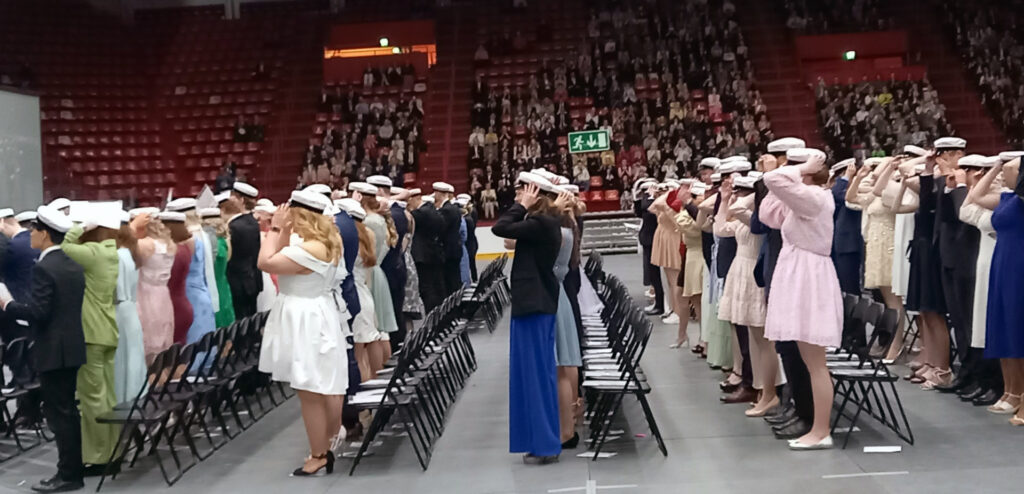 Porin lukio general upper secondary school
PORIN LUKIO is a non-graded general upper secondary school. The age bracket of students is 16-18 years on average. The total enrolment varies from 1200 to 1250. The syllabus consists of compulsory modules and optional modules. The new concepts of self-assessment, self-study, and distance teaching are being taken into use. We attempt to provide time-tabling to our students through computer scheduling.
Porin lukio has specialized in natural sciences, sports, business education, drama studies and visual arts. But we are keen to preserve our classical traditions. We offer modules in several optional languages and even Latin courses as well. We are actively seeking different partnerships. The aspects of the EU has being taken in our study programme. The courses in Computer Studies enable students to improve their skills. Our connections make it possible to participate in cross-cultural international projects. The variety of educational opportunities offered at Porin lukio can provide a basis for the academic and personal growth, which is so vital to a well-rounded education.
Our study program in English started in the beginning of the term 2018 – 2019. The class is studying both in English and in Finnish. The obligatory courses will be taught mainly in English except the lessons in Finnish (alternatively Finnish as mother tongue or Finnish as a second language for foreigners) and foreign languages. The study counseling is also available in English. The matriculation examination will be completed in Finnish. All applicants to the English stream will be invited to entrance test in English.
You can apply to upper secondary schools through the joint application system for general upper secondary education every spring. If you are interested in studying in English in Porin lukio general upper secondary school, you can contact study counselor Maija Pihl, maija.pihl(at)pori.fi, tel. + 358 44 701 9492. If you don't have a Finnish certificate you have to take Finnish language tests. Please read further information: Applying to Pori upper secondary school – City of Pori.